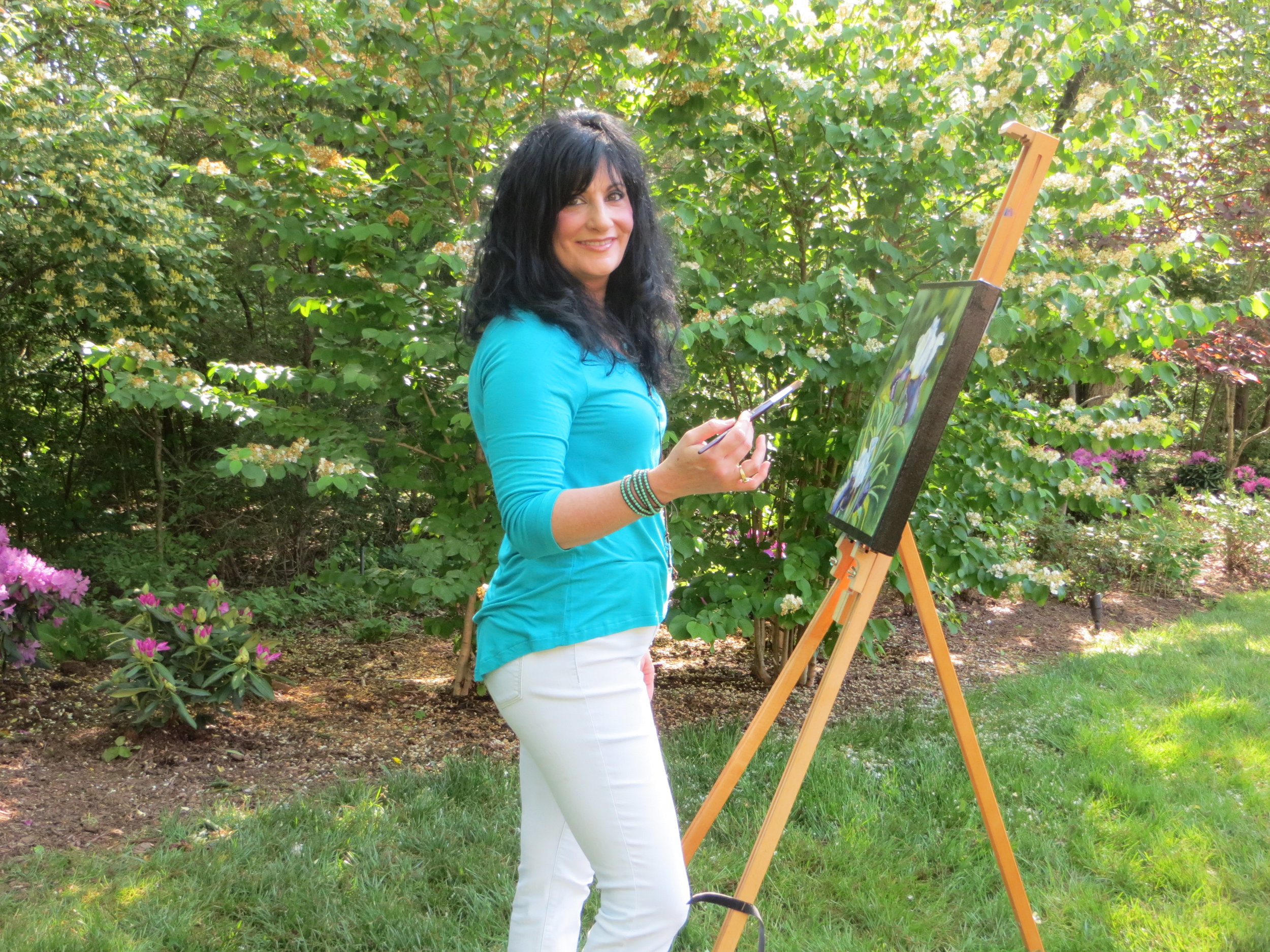 Iris Rotker, born in the coastal Mediterranean city of Tel Aviv and raised in New York City, attended New York University, graduating magna cum laude. While attending Albany Medical College, she met a wonderful young man and fellow medical student, Jon, who would become her husband. After receiving their medical degrees and completing their training, Iris, in internal medicine, and Jon, in gastroenterology, moved to warm and sunny Charlotte, NC where they practiced in the same medical group.
Following the births of her two beautiful sons, Iris elected to change career paths, working instead as a full-time mom. She loved being at home with her boys, engaging them in a variety of activities. From an early age, Iris showed an interest in the arts, drawing in pencil, charcoal and pastels. She exposed the boys to many arts and crafts projects which they loved.
In 2000, a fantastic job opportunity became available for Jon in Nashville. Jon joined a practice at Southern Hills Medical Center and, in 2009, Iris found her way back to the medical field. When not painting or traveling, Iris works as a medical consultant for the TN Department of Human Services.
Soon after moving to Nashville, the boys started school and Iris found time to pursue her artistic interests. She had the good fortune to enroll in an art class taught by the renowned watercolorist, Gail Mcdaniel. Under Mcdaniel's tutelage and inspired by her family's travels, Iris began to develop her own style in watercolor and water media. Iris feels that watercolor is a magical way of mixing color and water to create vibrant imagery. The bright, happy colors seen in her portraits, florals, still-lifes, and landscapes are her trademark.
Her work has been exhibited at several juried events, art shows and fundraisers.
Contact information for Iris Rotker is irisrotker@gmail.com, www.facebook.com/watercolorbyIris.